What is DynaMood™ Technologies?
DynaMood™, developed by Traxon e:cue, is an architecture of leading technologies built into the luminaire control platform that enhance product capabilities and improve performance, while providing flexibility and intelligence to Traxon lighting solutions.
WhiteOne
WhiteOne provides intelligent algorithms to our portfolio with RGBW LEDs to improve the quality and brightness of white for media projects. The algorithms are selected using the e:cue Programmer or SYMPHOLIGHT software.
Improve white display quality
Allows mix of white with RGB
Enhance brightness in RGB content
Presets in RDM allow control of white via 3 channel video input
WhiteOne Algorithms:
RGB Only – Turn off the white emitter
Ultra Brightness Mode – Adds white without reducing RGB brightness
High Efficacy Mode – Better white quality by adding white and adjusting the RGB value automatically to maintain an overall brightness
Products Using WhiteOne:
ConnectOne
Exceeding the DMX protocol with more capacity and flexibility by utilizing our proprietary communication protocols e:net & e:pix.
e:pix increases the available control channels from 512 to 2,048 on 1 universe
RDM bi-directional feedback
Streamlines control architecture
Maximizes connection possibilities by embedding several protocols into the luminaire
Available only when paired with e:cue control products
Products Using ConnectOne:
BoostOne
An intelligent algorithm allows the programmer to maximize the light output by shifting the power applied to the red, green, blue or white channels when all colors are not required. Using BoostOne mode, you can boost any combination of the colors in order to increase the output The BoostOne algorithms are selected using our SYMPHOLIGHT software, and selection via the RDM personality.
Products Using BoostOne:
AddressOne
Intelligent algorithm for auto-addressing which enables easy installation, and quicker project programming. The technology eliminates the need for manually addressing each luminaire on a project and reduces the labor-intensive process of writing down serial numbers. If a luminaire should stop functioning, this technology eliminates interruption of data beyond the defective luminaire. In addition, it provides a reduction in commissioning time where all pixels are assigned an address automatically starting with the first fixture.
See our Get2Know Auto Addressing vs Manual Addressing article for additional information.
Products Using AddressOne: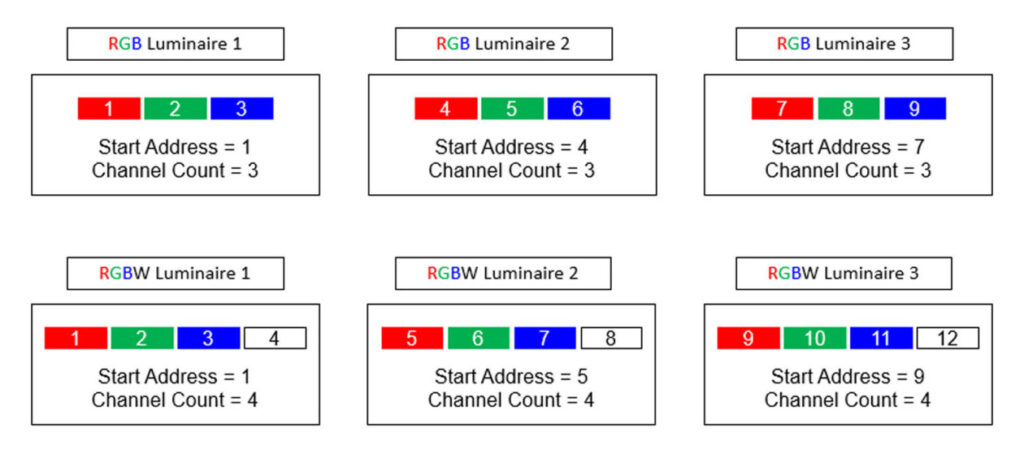 BeamOne
Optimizing luminaire design by integrating narrow beam optics and pairing it with field installed spread lenses. This provides a wide range beam angle options, and enables the designer to more easily customize and adjust the optics packages through the projects development. It is ideally suited for applications that require for long throw control and flexibility of distribution.
Products Using BeamOne:
BinOne
An advanced process that perfects the color calibration to unify different LED bin combinations. This ensures color consistency between LEDs across the range of the product manufacturing. BinOne therefore allows you to add product to a project at a later time, without being concerned about color mixing matching.
Products Using BinOne:
DynaMood™ Technologies Summary
| Feature | Description |
| --- | --- |
| WhiteOne | Improves the quality and brightness of white of media products with RGBW LEDs using smart algorithms built into the luminaire and e:cue controls |
| BoostOne | Maximizes light output for any color by utilizing unused power using smart algorithms built into the luminaire and e:cue controls |
| BinOne | Advanced process perfects color calibration to unify different LED bins across production |
| ConnectOne | Exceeds the DMX protocol with more capacity and flexibility by utilizing Traxon e:cue's proprietary e:net & e:pix technology |
| AddressOne | Intelligent algorithm for auto-addressing simplifies and speeds up project programming |
| BeamOne | Optimized use of narrow optics and spread lenses to accomplish wide range beam angle application |